2017 Annual Report - A.B. Won Pat International Airport Authority, Guam
Where
Guam's
future
arrives.
Annual Report 2017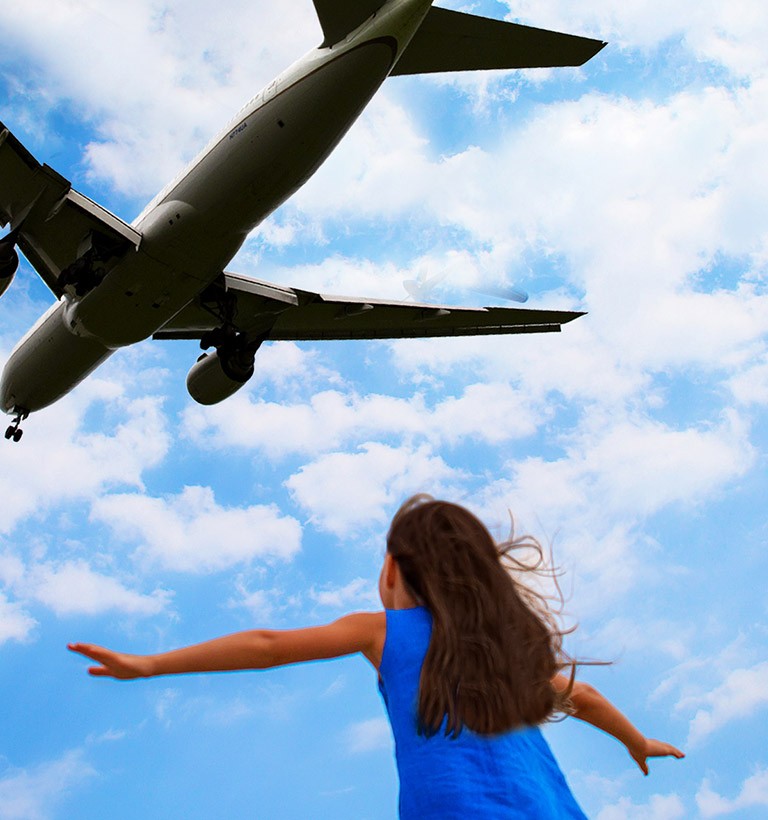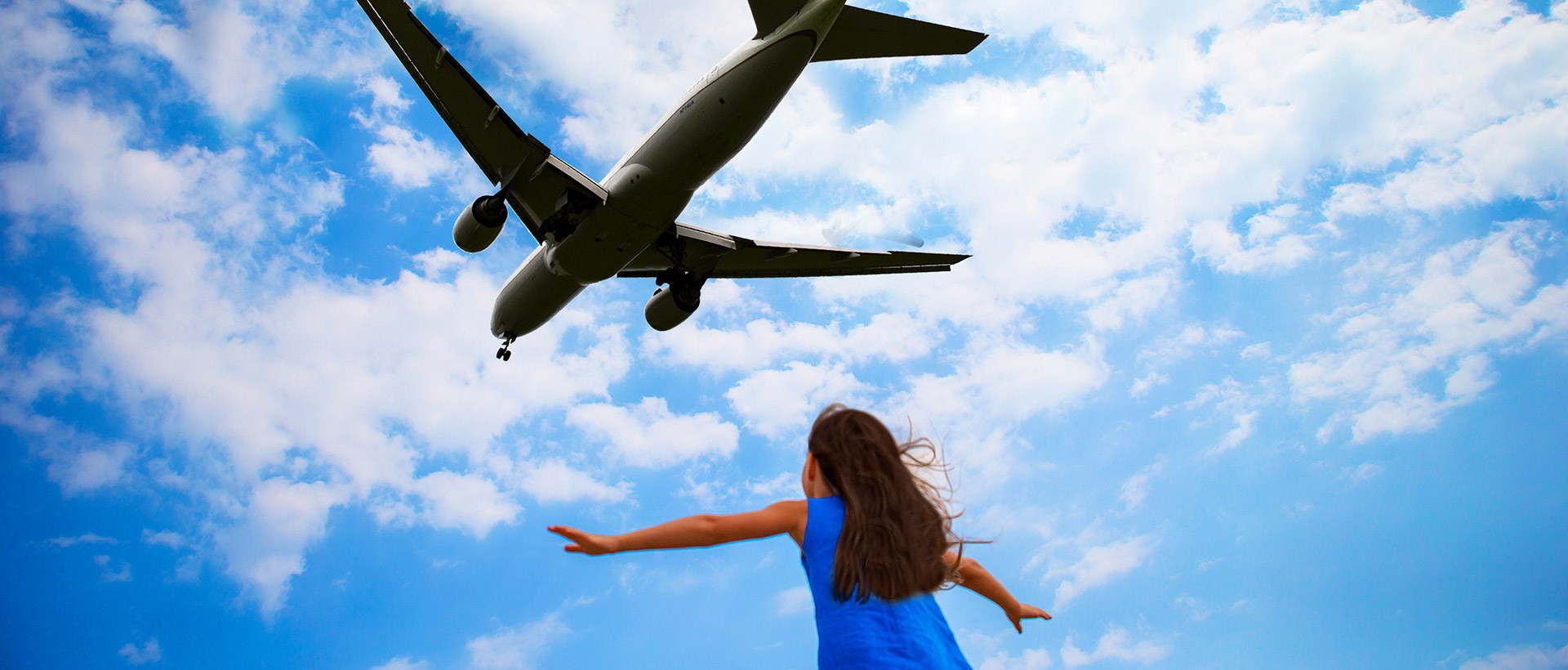 Introduction
Our Values
creates the foundation of our Vision.
Our organization is founded on the values of integrity and commitment to excellence. We value our people and our partners! We are fully committed to providing the best experience to our customers and maintaining exemplary business practices with our partners. We share in our success!
Our Vision
determines the direction of our Mission.
Our vision is to set the standard in excellence as a world-class airport and premier aviation hub of the Western Pacific region.
Our Mission
establishes the purpose of the Airport.
At the A.B. Won Pat International Airport Authority, Guam, our mission continues to be ensuring the safety and security of the traveling public, while maintaining a superior and reliable level of airport services for island and regional residents and tourists, and also supporting the development of air linkages and support facilities integral to the economic growth of Guam.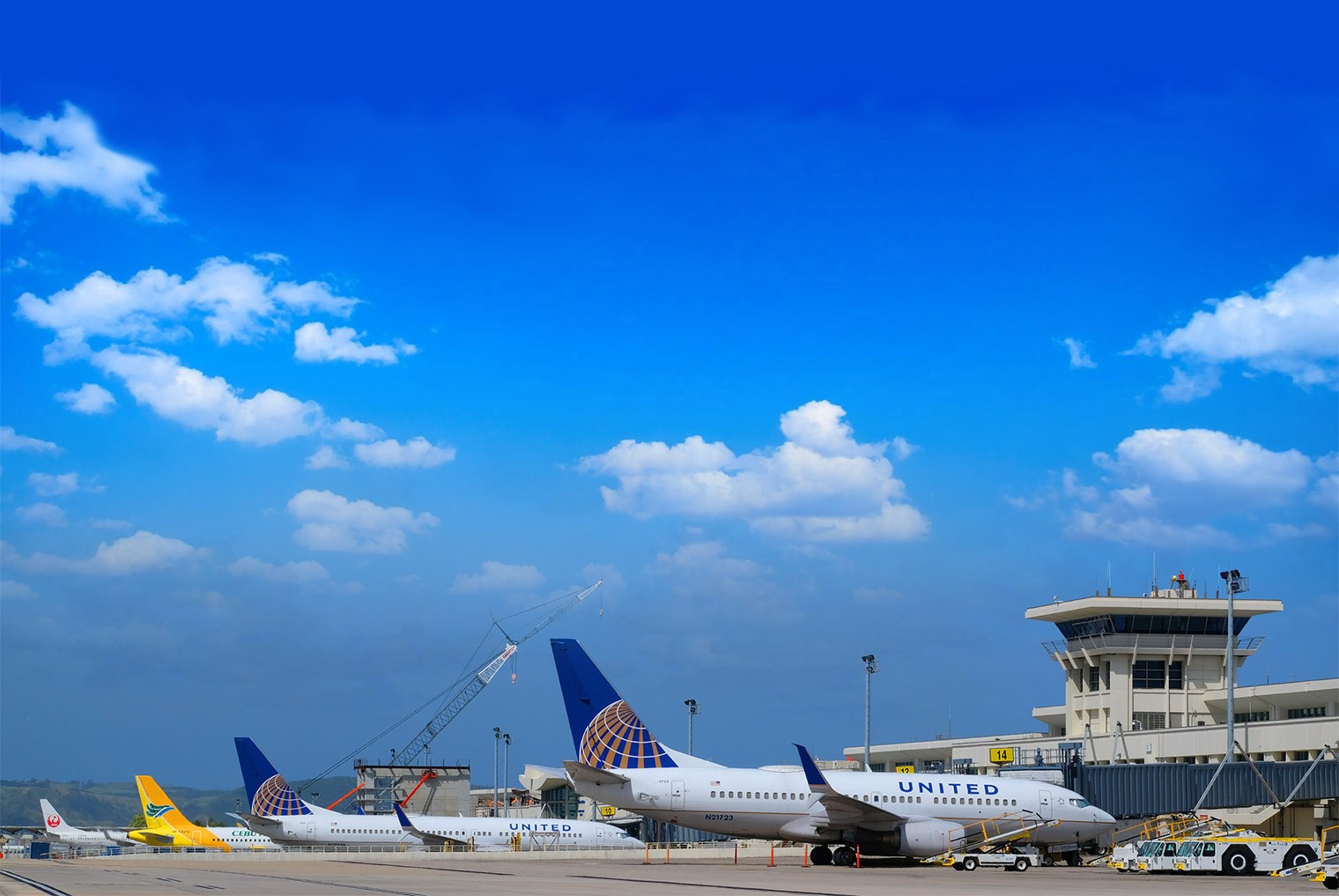 Our Dedicated
Airport Team
A Workforce
of Excellence
Our organization is comprised of the following eight divisions: Administration, Accounting, Aircraft Rescue and Fire Fighting, Engineering, Operations, Police, Properties and Facilities and Property Management. With a workforce of 236 employees, our team of excellence works collaboratively to ensure a financially sound business organization and deliver a safe, secure and awesome facility with outstanding services to rival any organization and guarantee a great travel experience! As a 24-hour operation, open 7 days a week, we pride ourselves with being ON IT 24/7!
Administration
This division supports the Management and the Board in a myriad activities from procurement and resource management, business and strategic development, to corporate communications and governance. Admin, as it's commonly called, also handles human resources, marketing and community outreach, information technology and all special projects that highlight our airport and services.
Accounting
Known as our money managers, this division is tasked with the responsibility to safeguard, manage and grow the Airport's financial assets, while maintaining fiscal prudence in its management and operations. The team's outstanding work was distinguished again after achieving another year's clean audit for fiscal year 2017. This achievement is the third year in a row and we are now designated as a low-risk auditee – quite an incredible feat within the government of Guam.
Aircraft Rescue and Fire Fighting
The ARFF unit, our firefighting team handles all on-airport incidents, including fire protection, fire prevention, and the abatement of hazardous material. As our first responders to any aircraft emergencies, our crew is highly trained and in full compliance with U.S. national standards as established by the National Fire Protection Association (NFPA), the FAA, and Federal Aviation Regulations (FAR).
Engineering
The engineering crew oversees and manages all airport development projects in our Capital Improvement Program and Federal Airport Improvement Program. They provide project management, coordinating contract administration, engineering development, planning, and surveying for the facilities, properties and projects of the airport, ensuring that our airfield and all our projects meet and comply with FAA rules and regulations.
Operations
This division was awarded, "Division of the Year" for 2017, receiving the accolade with their outstanding performance in handling the day-to-day operations of the airside and terminal activities within the strict confines of the FAA's Code of Federal Regulations (CFR) Part 139. Our Operations oversees all airside movement through our Ramp Control and runs the 24-hour control center of the terminal facility, Terminal Center, monitoring safety and security systems, while conducting daily inspections to comply with stringent FAA guidelines.
Police
Airport Police handles law enforcement throughout the airport properties, facilities and roadways. They enforce the Airport Security Plan (ASP) in full compliance with the U.S. Departments of Transportation (DOT) and Homeland Security (DHS) Transportation Security Administration (TSA). They partner with both federal and local law enforcement organizations to ensure a safe and secure airport environment for all who travel to, from and through our island, as well as those who work at the airport.
Properties & Facilities
The comprehensive maintenance program of our extensive airport footprint falls under the purview of this division. Tasked with the oversight and upkeep of our terminal, all buildings within our inventory, the airfield along with its specialized markings and lighting, and all airport vehicles and equipment, our Properties and Facilities division keeps up with these ongoing tasks always delivering an outstanding performance.
Property Management
This division manages all revenue generating relationships between developers and investors and the Airport Authority. They negotiate and develop leases, concession agreements for both retail and F&B operations, and all commercial use of the Airport's property from airline offices and ticket counters and ground transportation to airport advertising and our wide-ranging property within the terminal, and our development and industrial parks as well as our cargo and hangar facilities.
Developing Our Airport's
Infrastructure —

Capital Improvement Projects
What is Vision Hulo'?
"Vision Hulo'" is an all-encompassing campaign of initiatives the Airport had undertaken in July 2017 to create future growth, development and opportunities for the Airport and for Guam. Hulo' in our native Chamorro language means "up" in English, and it is clear, that in regard to our completed and ongoing projects and our efforts to enhance airport operations in every aspect that for Guam's Airport, the only direction is UP... or Hulo'!
From our capital improvement projects, to new revenue programs, increased air services and enhanced operations, Vision Hulo' ultimately expands economic contribution to Guam's economy, while balancing planned development and sustainability of Guam's only civilian airport which serves as the welcome mat for Guam's vibrant tourism industry. In a 2014 study, the impact of Airport operations on Guam's economy concluded the following on annual basis:
$2.28 Billion is generated and infused in the local economy
$787 Million in payroll
23,363 in jobs
"Vision Hulo'" also extends to our relationship with our airlines and key airport partners who have a stake in the islands future growth and development in aviation. Along with our sister agencies involved in tourism and business development, we intend to make these initiatives work for the Airport and for Guam. The only direction is UP!
Projects in Progress - $179.98 Million
The A.B. Won Pat International Airport serves as the island's "aerotropolis", leveraging our urban centrally located airport for commercial development and economic growth. Continual planning and construction is critical to meet the needs of Guam's tourism driven economy, all the while safeguarding air travel and ensuring passenger service and processing are seamless and aligned with global standards.
Key Projects in 2017 include:
International Arrivals Corridor with Seismic Upgrade The International Arrivals Corridor creates a third level to the current Airport Terminal structure. Arriving passengers will be transported up to the third level and be led directly to the US Customs and Border Protection Hall, completely separated from departing passengers in the second level concourse. The corridor will have some of the most spectacular views of the island, building up anticipation and excitement of arriving passengers of their visit to Guam, directly upon arrival.
Airport Safety Management System The FAA-funded Safety Management System (SMS) program, launched in June 2017, isa formal, top-down, organization wide approach to managing safety risk and assuring the effectiveness of safety risk controls. It includes systematic procedures, practices and policies for the management of safety risk. Training throughout our organization and our stakeholders and partners will ensure a culture of safety isa vibrant element of our Airport.
In Line Baggage Handling SystemThe Transportation Safety Administration (TSA) Recapitalization and Optimization – In-Line at the A.B. Won Pat International Airport, Guam is 100% automated with4 CTX 9800 x-ray baggage screening technology that has a throughput capacity screening of up to 1,992 bags per hour. The check-in process is less cumbersome for travelers with the ticket lobby that is more spacious and comfortable. More ticket counters are available for airline use and baggage handling and screening is thus more safe and secure.
Upgrade Airport IT & FMS. This project encompasses technological improvements throughout the terminal and to the Airport's financial management system. New Aircraft Rescue and Firefighting (ARFF) Building A new fire fighting facility will be constructed to replace the facility from the 1970's. The new ARFF barn will be fully compliant with FAA standards. The modern floor plan and layout promotes efficiency in rapid response of ARFF vehicles and personnel.
Apron Rehabilitation DesignDesign work for the rehabilitation of Apron areas of the Terminal are in progress.
Runway 6L Rehabilitation Design Design work for the rehabilitation of Runway 6L is in progress. Security Screening Check-Point Expansion Additional security screening lanes for TSA processing of passengers will be installed. Noise Mitigation Remediation of homes within the established FAA noise map for our Airport.
Our Safe and Secure
Airport Operations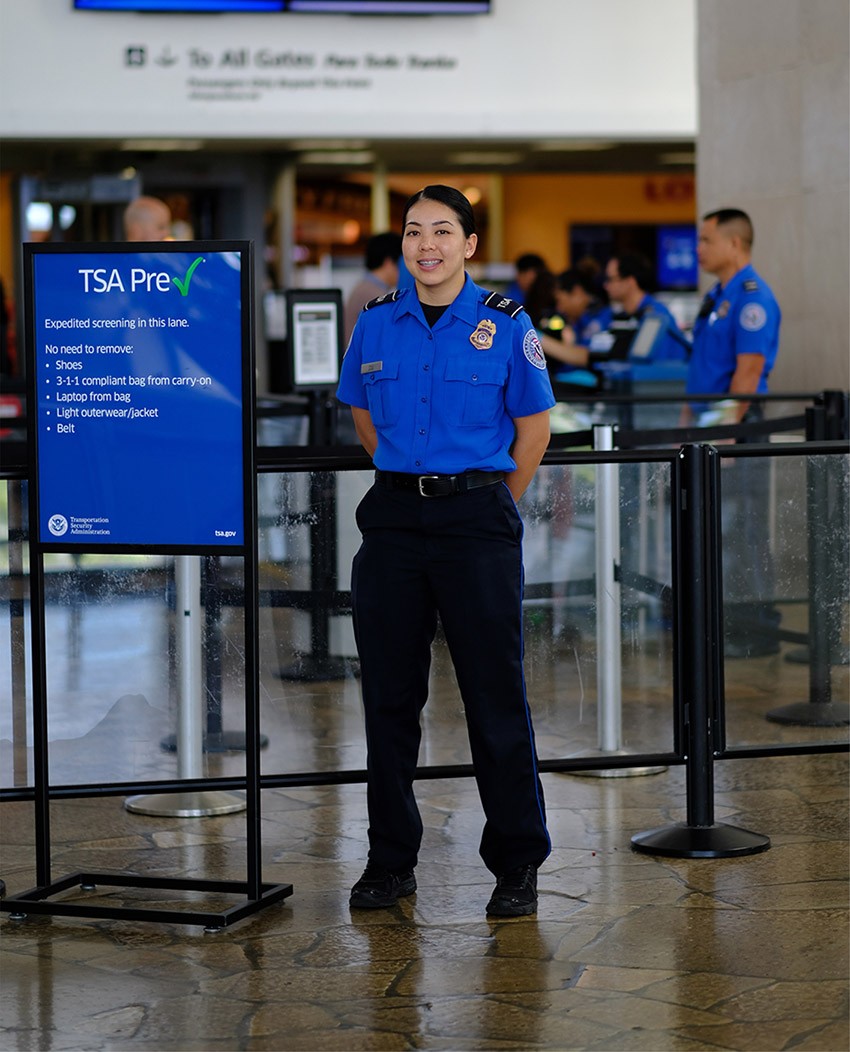 In today's challenging aviation environment, where global connectivity is vital for Guam residents and its economy, safety and security are and always will be at the forefront of Guam Airport's objectives.
We have raised the regional standard with an outstanding compliance report from the Federal Aviation Administration (FAA) two years in a row! Our annual certification inspection and testing in over 123 fields, certified the Guam Airport as having met and exceeded federal standards for safety and best practices in the region.
The success is attributable to the joint efforts of our Airport's Operations, Engineering, and Properties & Facilities divisions who ensure full compliance with FAA markings, lighting, and runways, and taxiways that handled over 60,430 flight operations in 2017.
Working closely with TSA, our Airport Police enforces the airport security program to safeguard life and property on our facilities, in a highly specialized and diverse program within the aviation environment. The K-9 unit has been acknowledged nationwide, certified by the TSA and having been selected to support huge events such as the Super Bowl, two years in a row.
In line with Federal Air Regulations Part 139, Guam's airport provides aircraft rescue and firefighting services during carrier operations. Recurrent and frequent live drills, table-top exercises, training and recertification and full - scale emergency exercises are conducted to maintain our readiness to respond to any airport incident.
Regional airport partners continue to seek out Guam's Airport for training and best practices support. A cadre of trainers from Guam's ARFF and Airport Police have conducted a series of specialized training to our regional airports over the years, solidifying Guam's Airport as the regional leader in aviation in the Asia/Pacific region.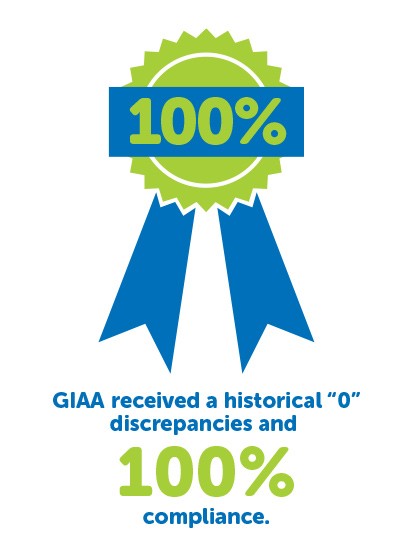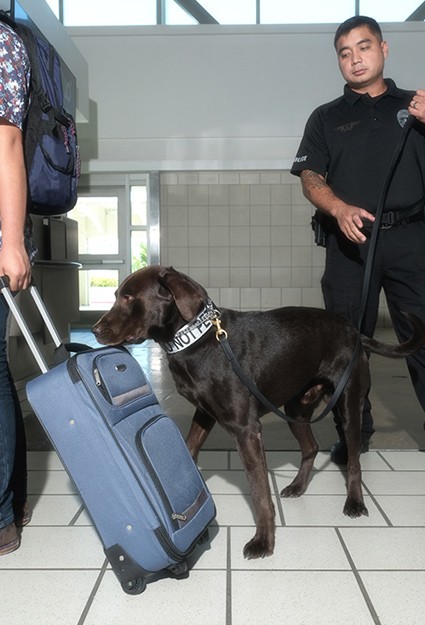 Expanding Our Airport Network – Air Service Development
Increasing Passenger Traffic
Fiscal Year 2017 was the second consecutive record breaking year for the A.B. Won Pat International Airport Authority, Guam in enplanements, reaching 1.85 million, a 4.7% growth from FY2016! While this performance was positive, there were many challenges throughout the year that required critical attention to develop and employ strategies to retain air service, maintain our visitor markets, and increase overall arrivals.
In terms of growth, we saw visitors from our second largest market of Korea increase for the fifth consecutive year. The growth since FY2012 that saw 164,821 arrivals increased by 294.02% amounting to 649,435 for FY2017, the second consecutive year that Korean arrivals surpassed the "Hafa-Million" mark. Guam benefitted with a corresponding increase in seat capacity and attracted a new Korean airline to start service. Air Seoul joined the Guam Airport family in September 2017 with daily service between Incheon and Guam.
Japan, a market that had, at its height, contributed more than 1 million arrivals in 2012 had decreased to 752,757 arrivals in 2017. Increased competition from regional as well as international destinations and global geo-political issues, such as the North Korean missile threat, greatly affected Japan's propensity to travel to Guam. As a result, seat capacity from this market had also decreased from 1.4 million seats to 900,000 seats at the end of 2017.
In light of this decrease, the Airport partnered with our destination marketing arm Guam Visitors Bureau, on sales missions with airlines and introduced incentives to re-capture capacity from this specific market and aggressively pushed these opportunities with our current and prospective airlines. As a result, three airlines have opted to introduce a total of over 140 scheduled charters for Fiscal Year 2018.
Visitor arrivals from Taiwan and China decreased by 12.7% and 11.8% respectively. The suspension of service by EVA Air in June 2017 impacted visitor arrivals from Taiwan and limited charter opportunities normally operated by Dynamic Air (due to regional competition) from secondary cities in China such as Guangzhou, Chengdu, Dalian, Nanjing, Shenyang, and Zhengzhou, contributed to the decline in seats from these two potentially-explosive markets for Guam. Other airlines that service these developing markets include China Air and United Airlines, which operate out of Shanghai.
Philippines, Hong Kong, and Russian arrivals were up by almost 32% collectively. Hong Kong arrivals experienced the largest growth of 91.2%, corresponding with the introduction of HK Express into the market and Philippines visitors served by United Airlines, Philippine Airlines and Cebu Pacific increased by 6.0% Russian Arrivals for the same time period grew by 26.6% in FY2017.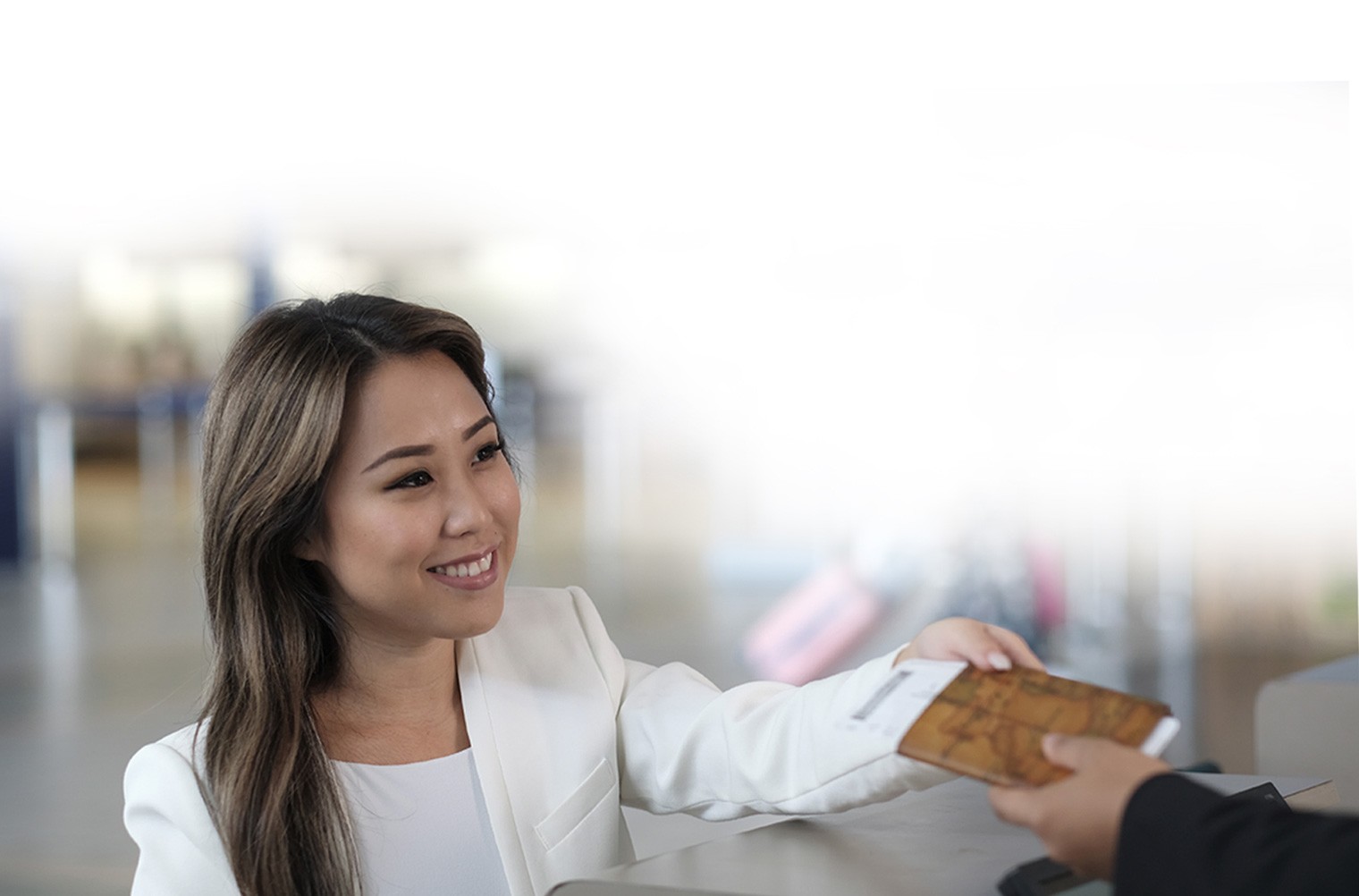 Our Convenient and Connected Flight Network
Gateway to Asia-Pacific
Air Busan
Air Seoul
Artic Circle
Cape Air
Cebu Air
China Airlines
Delta Air Lines
Hong Kong Express
Japan Airlines
Jeju Air
Jin Air
Korean Air
Philippine Airlines
Star Marianas
T'Way Air
United Airlines
Asia Pacific Airlines
Federal Express
UPS
Guam Airport continues to be a leading hub in the region while serving as America's gateway to Asia-Pacific.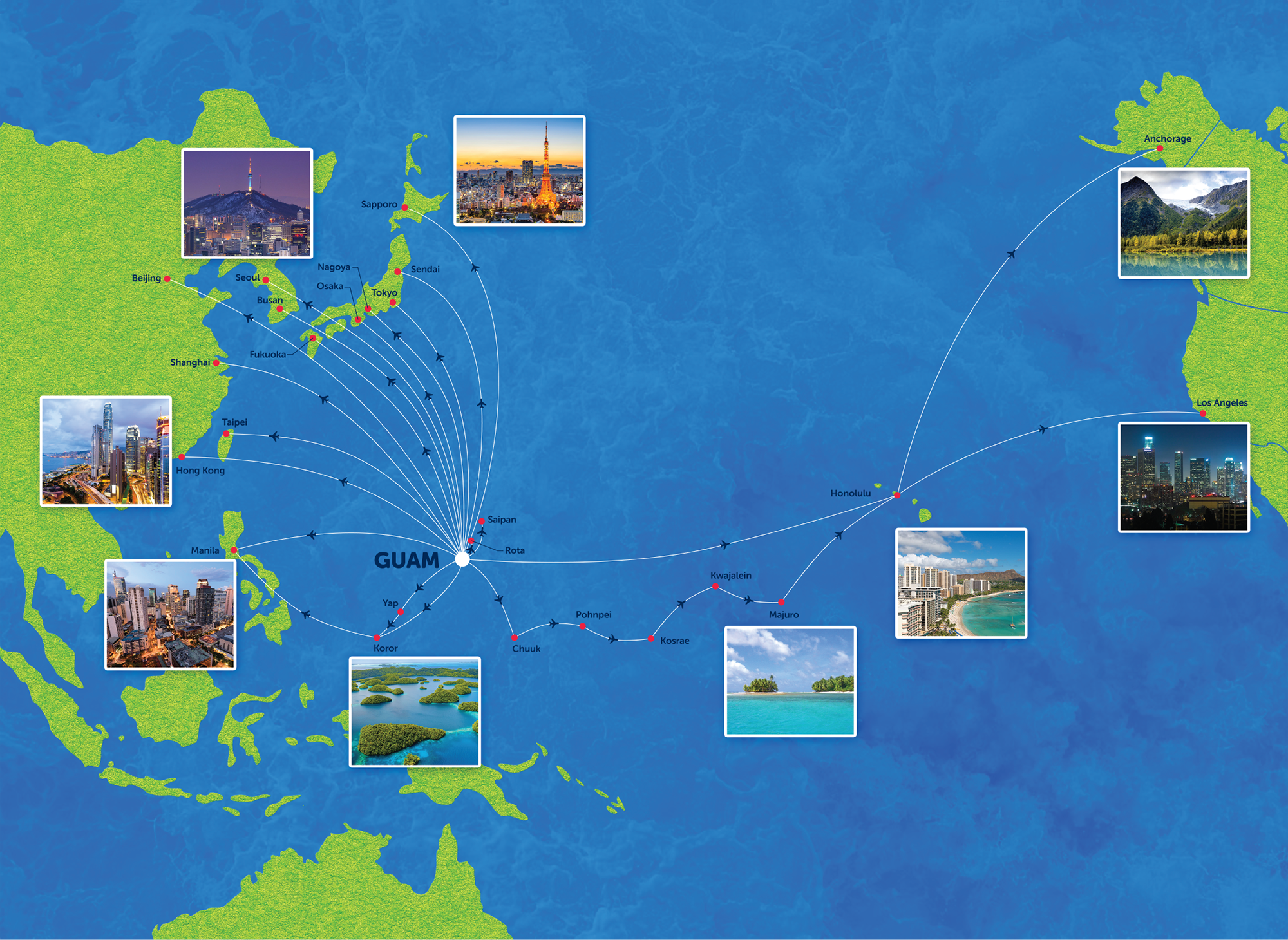 Engaging in Our Community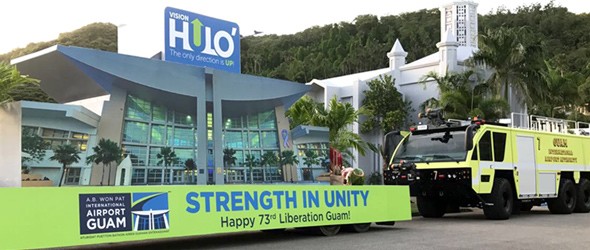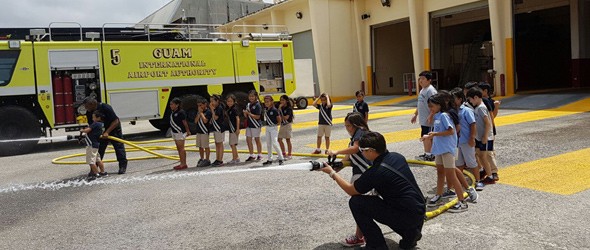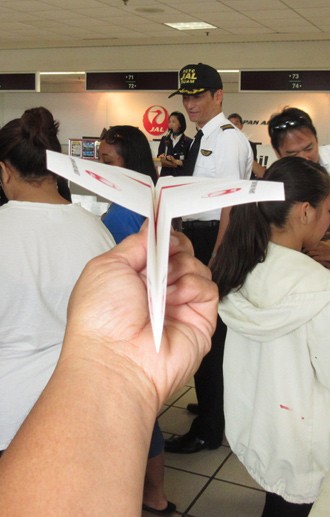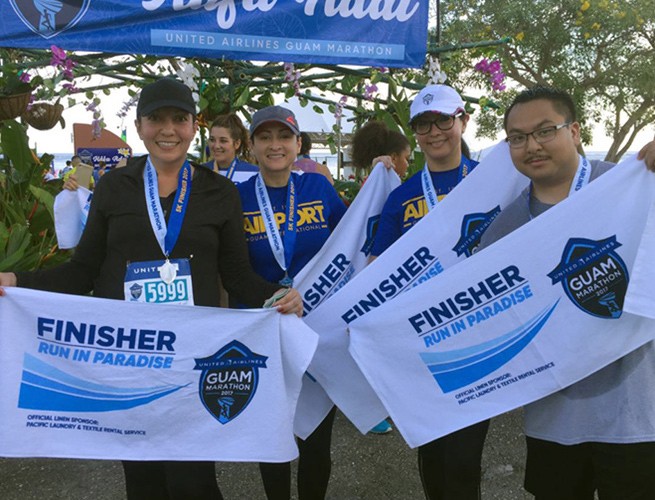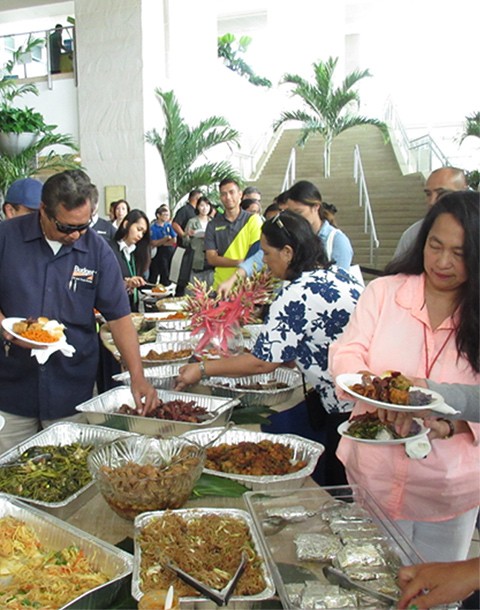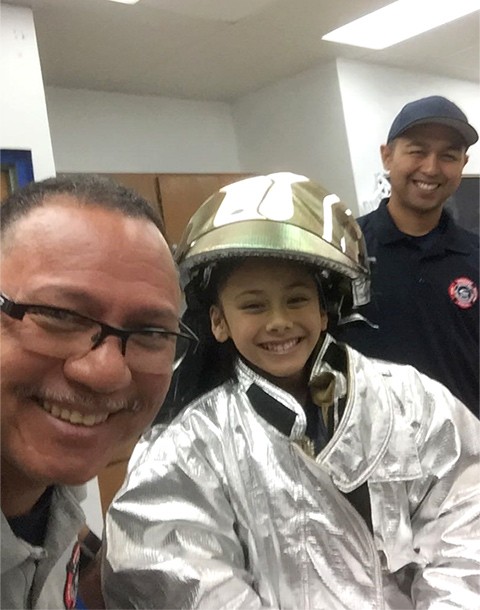 Engaging in Our Community
What a year! Together with Vision Hulo', the Airport worked hard to engage the community and stakeholders in diverse activities throughout 2017. A glimpse into these activities follow:
GIAA Presents at Invest Guam Forum
GIAA Management provided an overview of Airport bond funded projects at the 2017 Invest Guam Forum on February
Airport Week 2018 – In commemoration of the 42nd Anniversary of GIAA, a series of sporting events and festivities took place in January to highlight the creation of the A.B. Won Pat Int'l. Airport Authority, Guam and its continued positive impact on the island.
Invest Guam Forum – GIAA Management provided an overview of capital improvement and Airport bond-funded projects at the February 2017 Invest Guam Forum. The symposium hosted by theGuam Economic Development Authority, at the Dusit Thani Guam Resort, showcased investment opportunities to investors interested in Guam bonds.
Full-Scale Disaster Response Exercise – As part of our Airport Certification requirements under the U.S. Code of Federal Requirements, Federal Air Regulations (FAR) to test the Emergency Plan for Aircraft Accidents/Incidents every three (3) years, GIAA conducted its triennial drill in May.The exercise engaged the island government's agencies to test coordinated responses, resource provisions and recovery actions.
PRATC Training – GIAA ARFF personnel assisted in the 9th cycle training of new ARFF recruits at the FAA-funded Pacific Regional ARFF Training Center in Saipan, CNMI. The February cycle trained new regional firefighters from Palau, Yap, Rota, and Kosrae airports.
Super Bowl Security – The Transportation Security Administration (TSA) selected two GIAA K-9 teams to augment security detail for the February NFL Super Bowl held in Houston, TX. The TSA - funded assignment began late January for the February game. Two Airport Police Officers and their canine partners from GIAA's K-9 explosive detection unit were specifically requested for this security detail.
Military Aircraft Support – Military aircraft have utilized the Guam airport facility for landings and takeoffs when inclement weather restricts activity at Andersen Air Force Base. The most recent, were two (2) F-15 aircraft diverted to GIAA's airfield on February 13th due to weather conditions affecting the northern end of the island.
ROUTES Asia – GIAA's delegation to the Routes Asia forum held in Okinawa, Japan from March 19-21 resulted in face-to-face meetings with network planners from 20 new airline carriers interested in the Guam route.
Mes Chamorro – In celebration of March Chamorro Month, the month designation by the Government of Guam to highlight and feature the Chamorro culture island-wide, GIAA hosted an annual fiesta (feast) on Thursday, March 30, 2017, in culmination of its month-long activities. A feast resplendent with local cuisine favorites was offered to all and enjoyed by airport stakeholders and visitors alike.
ACI Asia Pacific – The GIAA Deputy Executive Manager Peter Roy Martinez was re-elected to the Airport Council International (ACI) Asia Pacific Board of Directors. He will serve for the next three (3) years where his leadership and engagement continues to elevate the Guam Airport's profile and business portfolio among regional airports, and establish critical networking opportunities for both the Airport and Guam.
UCLA-LOSH Training – As a coordinated effort with the Office of Homeland Security, GIAA maximized preparation opportunities by hosting 5 days of training in May in partnership with the University of California, Los Angeles (UCLA) Labor and Occupational Safety and Health (LOSH) Program. The April sessions covered roles of Airport Emergency Workers and Responders and offered a workshop in Aviation Disaster Management. True to our opportunity and resource sharing in our region, our Micronesian sister airports were invited to avail of the trainings offered, at no cost.
2017 Liberation Float – The Airport was proud to receive 3rd Place for float decoration in the Government of Guam category during our annual island parade and celebration commemorating the liberation of Guam from occupying forces during World War II.
JAL Pilot Training Program – JAL has successfully trained over 100 pilots on B737-800 and B767-300 aircraft at Guam's Airport since the inception of their Pilot Training Program on Guam in 2013. JAL chose GIAA as an ideal airport, with its full certification under FAA and ICAO conformance, and conducts intensive training spanning 10 days. A two-day media and community outreach with school children day took place in September to highlight JAL's program and hopefully inspire career choices in the aviation field.
PATA – As a member of the Pacific Asian Travel Association, GIAA continues to participate in the dialogue and strategic development of the tourism industry, especially in our region, with fellow members. In September, GIAA management traveled to Macau to attend the PATA Travel Mart 2017 continuing collaborative efforts, and active engagement in destination development and associated air service.
Communicable Disease Table Top Exercise – In partnership with the Department of Public Health and Social Services, a Table Top Exercise on Communicable Disease Response Plan was held in October. All airlines and tenants participated in the exercise, which met another airport certification criteria under FAR Part 139.
Great Guam Shakeout – GIAA took part in the coordinated nation-wide earthquake drill in October. At exactly 10:19am, GIAA staff and employees government-wide practiced the earthquake response procedure of "Drop, Cover and Hold-On". Airports tenants were invited to participate in the effort to better prepare for earthquakes and response was overwhelmingly positive.
Deck Our Halls & Give – Last year, the GIAA raised $4,400 with 22 Airport Partners for two (2) great non-profit organizations that work with autism awareness, locally. In December, Autism Community Together (ACT) and Hunter Speaks received funds that were raised by stakeholders paying for the rights to decorate trees within the Airport terminal.
We look forward to even more engaging activities in 2018!