Introduction The driving initiative that pushed the Guam Airport forward for the past 40 years from a small one gate terminal to the expansive facility that remains the largest capital improvement ever done on Guam. Today, the reach of the Airport through Micronesia, throughout key cities in Asia, and Hawaii in the Pacific is expansive, and ever growing.
Locally, the Airport remains the people's pride. With over $700M dollars in investment into Guam's only civilian Airport, the economic contribution from Guam airport operations is estimated to be $2.2 Billion annually!
Continued growth and expansion is anticipated over the next 5 to 7 years. With 22 capital improvement projects now in various stages of completion, a total of $167M is slated to be pumped into the economy, fueling the job market ad providing local employment, and building our infrastructure to meet the demands of the future.
Continue Reading Our Island Leaders, Board, and Management
Our Airport Leaders
Eddie Baza Calvo

Governor of Guam

Ray Tenorio

Lt. Governor of Guam
Hafa Adai!
It was 40 years ago, that the A.B. Won Pat International Airport Authority, Guam was created as an autonomous agency of the Government of Guam charged with managing the day to day operations of the Guam International Airport. Our mission stays clear and focused, ensuring the safety and security of the travelling public, maintaining a superior and reliable level of airport services for island residents and tourists, and supporting the development of air linkages and facilities integral to the future economic growth of Guam.
In Fiscal Year 2015, Guam Airport's performance has ranked in the Top 10 US Ports of Entry for International Arrivals by the US O ce of International Tourism under the US Department of Commerce. This is quite a prestigious national standing! And we've placed in the Top 10 for the last several years. With Over $700M in investments and counting, the Guam Airport is a de nite regional leader in aviation. As a self sustaining entity, the successful operations of the Airport are the peoples' success! On behalf of the Board, Management, staff, and most importantly on behalf of Taotao Guahan, the A. B. Won Pat International Airport Authority, Guam is proud to present this performance report of nance and operations of Fiscal Year 2015.
Continue Reading
Board & Executive Management
Ricardo Duenas

Chairman

Martin Gerber

Vice Chairman

Lucy M. Alcorn

Director

Gurvinder Sobti

Board Director

Linda A. Tolan

Board Director

Kathy Calvo Sgro

Board Director

Dee Dee Camacho

Executive Manager

Charles H. Ada II

Executive Manager

Pedro Roy Martinez

Deputy Executive Manager
The Guam Airport Team
Throughout our 40 years of operations, it is the men and women of the A.B. Won Pat International Airport that are responsible for the day-to-day operations of Guam's only airport. We feature each division and detail their key responsibilities that make operations possible.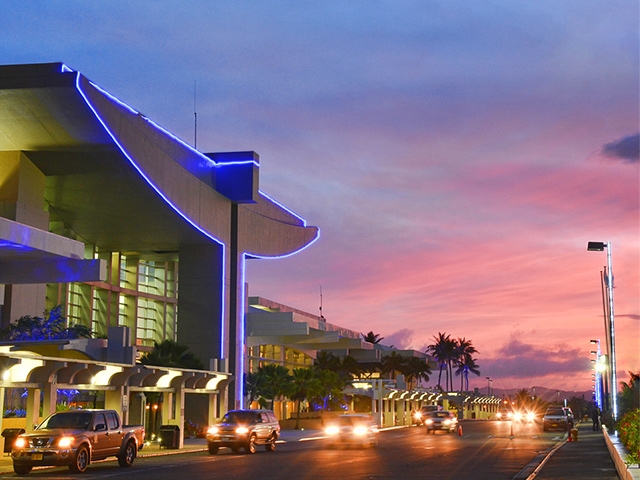 Divisions
Administration
The Administration Division provides executive administrative support to Airport Management and the Airport Board of Directors, in marketing and corporate communications, resource management and procurement, business and strategic development, legal and corporate governance, projects and coordination, human resources and employee performance, and systems programming and networking. The Administration division oversees the key executive support sections of Marketing, Management Information Systems, Management Analysis, Procurement, Personnel and Administrative support.
Engineering
The Engineering Division oversees and manages the Capital Improvement Program (CIP) and Airport Improvement Program (AIP) for all airport projects to include oversight of the airport tenant improvements. The Engineering Division handles the coordination of all project contract administration, engineering development, planning, surveying, plans & as-builts for all airport facilities, properties and projects. The Engineering Division ensures that the air eld (runways, taxiways, aircraft parking aprons, & safety areas) and all airport projects meet and comply with the Federal Aviation Administration (FAA) rules, regulations, FAA Advisory Circular Guidelines, and FAA Design Criteria to include meeting the current building codes and standards. The Engineering Division provides technical assistance and support to the other Airport Divisions.
Accounting
The Accounting Division manages, safeguards and grows the Authority's assets. It establishes and practices a functioning set of policies and procedures, ensuring compliance to audit and generally accepted accounting principles and ethical standards, and in compliance to all federal and local regulations.
Properties and Facilities
The Properties and Facilities division plans, coordinates, directs, reviews and implements a comprehensive maintenance program involving all buildings, air eld, ground areas, and equipment controlled by the Authority.
Operations
The Operations Division is charged with the day-to-day oversight of Airport airside and terminal activities, within the scope of strict FAA regulations. Operations conduct required inspections daily in compliance with FAA standards; oversees the Ramp Control operations, and monitors the activities of all airside movement. Operations also operates the 24 hour airport control center that performs emergency and non-emergency communication functions and paging, and monitors safety and security systems including the SACS system, fire alarms, and surveillance cameras
Aircraft Rescue and Fire Fighting
The Aircraft Rescue and Fire Fighting Division is responsible for providing fire protection, fire prevention, emergency medical services, and hazardous materials abatement. They are the rst responders to any on site aircraft incident and must operate in full compliance to NFPA, and FAA regulations.
Airport Police
The Airport Police is responsible for the preservation of public safety; the protection of the rights of person and property within the air terminal, throughout airport facilities and roadways. The Airport Police works with the Transportation Security Administration (TSA,) F. B. I. and other local, state and federal agencies to enforce the Airport Security Plan and ensure compliance with all FAA and TSA security directives, existing regulations, and emergency amendments.
Property Management
The Property management Office engages with developers and investors by developing solicitation documents, preparing and negotiating revenue-producing leases, concession agreements, and contracts for tenants and concessionaires at the Main Terminal, in the Airport Development Park, Industrial Park, cargo and hangar facilities, and ground areas throughout Airport property. The Division has primary responsibility for the commercial use of Airport property, ground transportation services, the implementation of concession programs and the lease of space and facilities.
Continue Reading
Benchmarking Our Performance
We have raise the regional standard with an outstanding compliance report from the Federal Aviation Administration (FAA).
Having successfully passed our annual certification and achieving exemplary marks in over 123 fields, the Guam Airport is fully certified as having met and exceeded federal standards for safety and best practices in the Micronesian region.

surpassing major US International airport players like Honolulu International Airport System. Our leadership in compliance and standards is evident in that regional airport partners have requested and received training in airport operations and safety and security issues from Guam Airport Training officers.
Our Flight Network
In all passenger flights are operated by:
Air Busan
Arctic Circle
Cape Air
Cebu Air
China Airlines
Delta Air Lines
EVA Airways
Japan Airlines
Jeju Air
Jin Air
Korean Air
Philippine Airlines
Star Marianas
T'Way Air
United Airlines
Our cargo operators linking Guam to key distribution points in Alaska, Los Angeles and Hong Kong include:
Asia Pacific Airlines
Federal Express
DHL
In Fiscal Year 2015, five (5) new airline operators entered the Guam market this year.
Air Busan and T'way Air started services to Incheon and Busan in Korea in the rst quarter of the Fiscal year. Cebu Pacific followed in the 2nd quarter with a new, low cost option linking Guam to Manila. Two commuter airlines, Arctic Circle and Star Marianas, also started regularly scheduled service out of the newly developed "Light Aircraft Commuter Facility", which services passengers travelling to outlying Marianas islands in aircraft transporting up to 9 passengers or operations up to 12,500 pounds.
A Community Player
The A.B. Won Pat International Airport Authority Guam is an ardent community player. Annually, over 2,000 middle, elementary and high school students become a part of the Airport for a day, touring the facility and taking a first hand look at the careers available at the Airport through the ticketing, screening, boarding and regulatory checks of all passengers travelling to and from Guam. Recently, we partnered with both the University and International Programs and the Community Colleges National Summer Transportation Institute (NSTI) program inexteding airport tours to tertiary level students.
Holiday outreach activities play a big part in the Airport community programs. This past year, we supported the Down Syndrome Association of Guam and Guam Moms helping Moms with presentations of toys, clothing personal care toiletries and other much needed items.
The Airport family put on a spectacular Purplelicious Carnival of Hope in support of the ght against cancer and in support of the Guam Chapter of the American Cancer Society.
Continue Reading
Statistics
A.B. Won Pat International Airport
A total of $167 Million is now being spen on over 22 capital improvement projects now in various stages of completion. This continues to fuel the job market providing local employment and growing the construction industry for the next 5 to 7 years.
Arrivals

Departures

2015

1.48M+

2014

1.48M+

2013

1.48M+

2012

1.4M+

2011

1.26M+

2010

1.28M+
Transit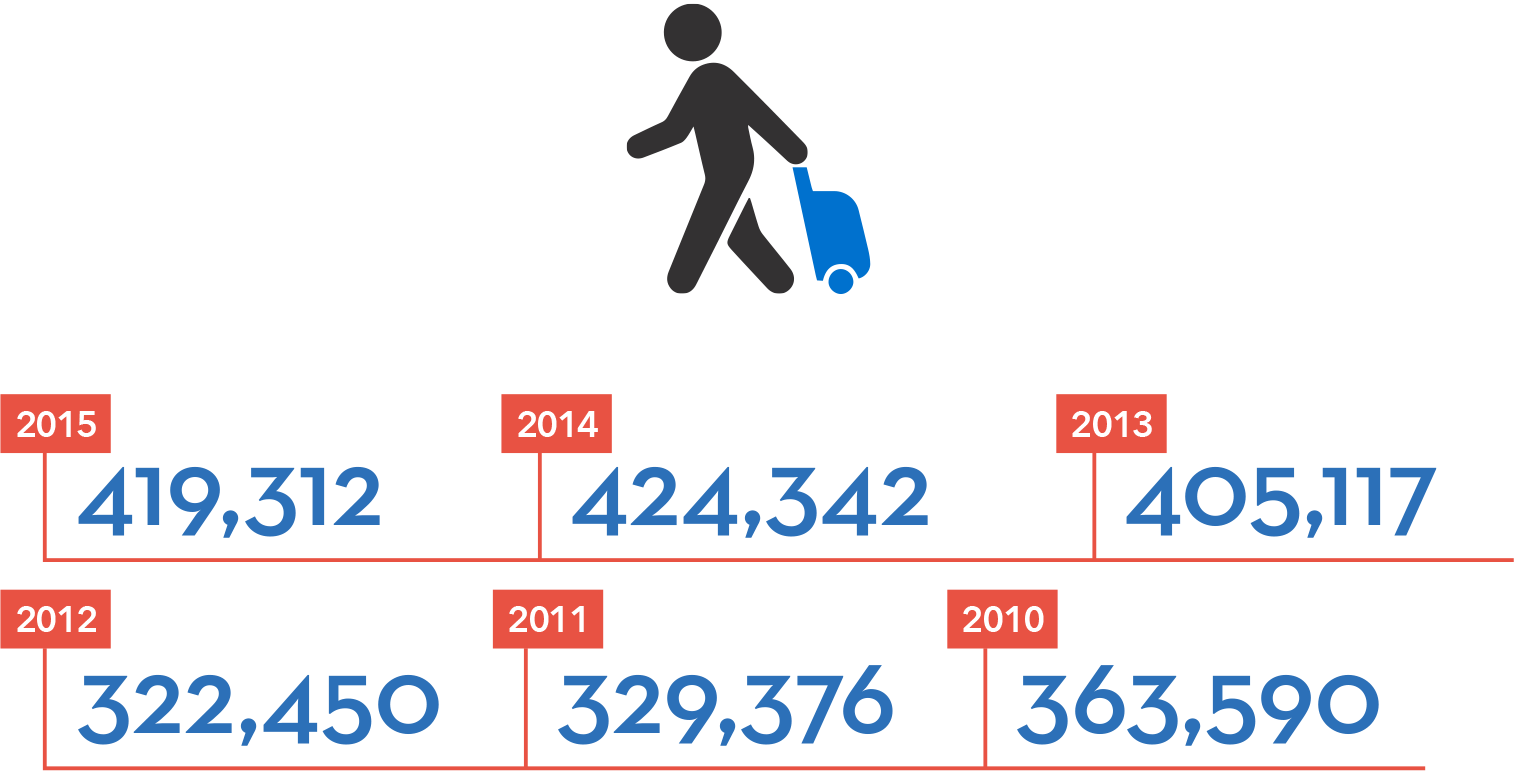 Cargo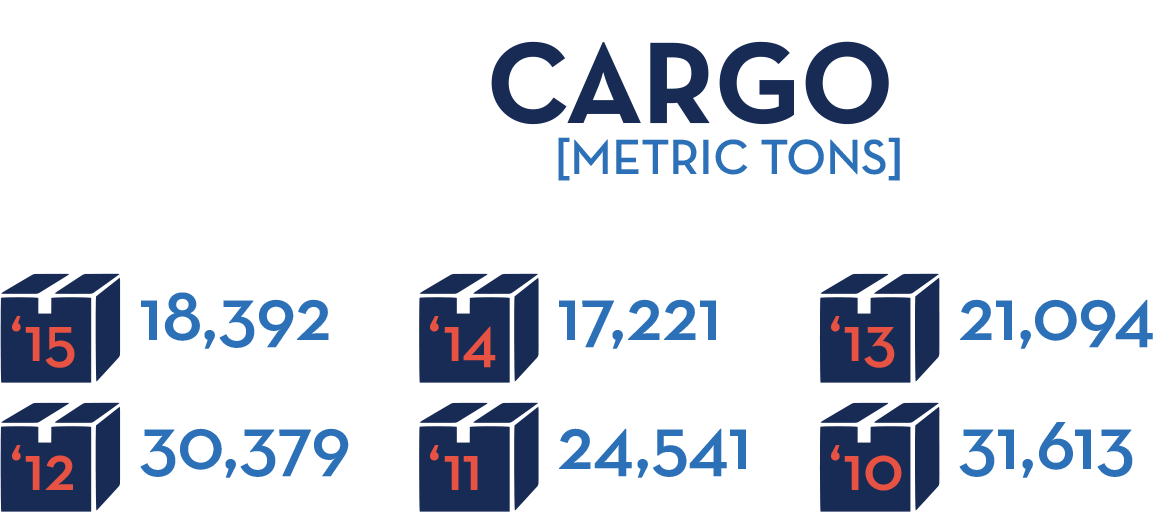 Landing / Takeoffs
2015

3,351,229

2014

3,017,815

2013

3,017,815

2012

3,017,815

2011

3,017,815

2010

3,017,815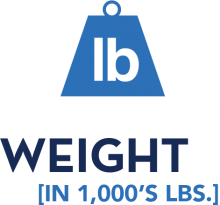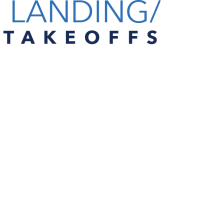 '15

55,974

'14

53,228

'13

52,725

'12

48,750

'11

46,030

'10

44,426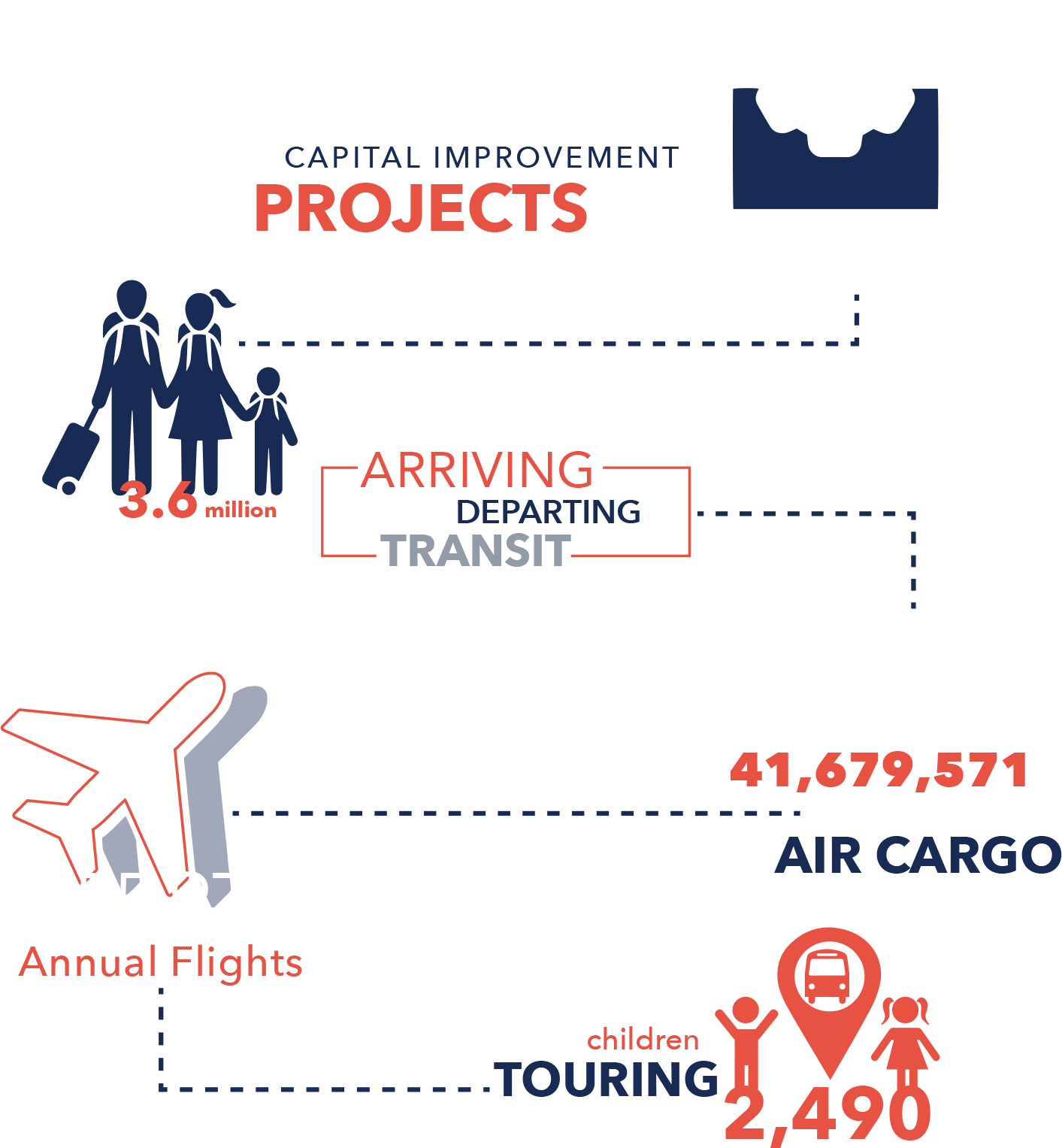 Copyright
A.B. Won Pat International Airport, Guam
P.O. Box 8770 · Tamuning, Guam 96931
T
(671) 646-0300
· F (671) 646-8823
www.guamaiport.com