For once you have tasted flight, you will walk the earth with your eyes turned skywards, for there you have been and there you will long to return.
Finance
"The numbers speak for themselves but our headline for fiscal year 2014 is the $247M in revenue bonds that were successfully sold on the market in late 2013."
The Board of Directors is committed to developing progressive policies that allow airport management to compete aggressively in attracting new airline service to Guam and build successful business partnerships that generate both aeronautical and non-aeronautical revenue.
The A.B. Won Pat International Airport Authority, Guam was able to target $167M worth of necessary capital improvement projects to propel Guam forward in the aviation industry, firmly establishing our role as the aviation leader in the Western Pacific region. The successful sale of $247M in revenue bonds on the international bond market reaffirmed our financial credibility as a viable and credit worthy institution.
Capital Improvement Projects
"In 2014 we secured the additional funds for the rehabilitation of our primary, RW 6L/24R and the installation of navigational aids to support the full use of that runway."
Hardening the airport infrastructure for any and all kinds of expansion and investing in technology and efficiency is a primary focus of the Guam Airport. The fully extended and recently rehabilitated primary runway 6L/24R is now ready and equipped with navigational aids to handle fully loaded, long-haul aircraft should any carrier take on trans-Pacific flight service.
Additionally, our fuel capacity has increased to over 1 million gallons, by bringing online a third fuel tank to provide jet fuel to airlines. This has increased the potential for more flight activity by our carriers as fuel is readily available on island for whatever their expansion needs may be.
Guam was fortunate to receive limited funding, which is hotly competed for, from the Transportation Security Administration (TSA), Department of Homeland Security, and is normally granted to large U.S. hub airports. The funds were secured for a recapitalization study of the baggage screening equipment and to fund a newly integrated high-tech system, increasing throughput and eliminating x-ray pods from congesting our ticket lobbies. The new system, designed to meet additional capacity needs and allow for future growth will definitely improve the passenger experience in our airport
Continue Reading
Safety and Operations
"Our goal is to continue to build strong partnerships with the federal agencies who are tasked with securing our nation and enforcing the strictest safety standards amongst our aviation partners."
One of our key airport safety programs is our certified Airport Police K9 explosive detection unit. Guam Airport's K9 Unit is part of the prestigious Transportation Security Administration's (TSA) National Explosives Detection Canine Team Program (NEDCTP), which is a nationwide cooperative partnership program among participating transportation systems.
TSA provides canines, along with intensive 10-week training courses and in-depth handler training at Lackland Air Force Base in San Antonio, Texas resulting in K9 teams that reflect the core values of the Department of Homeland Security (DHS) to provide first responders with the right tools, technical assistance and funding to protect our nation's interest.
Guam Airport's K9 Unit is a valuable asset enhancing our airport's security programs, combining excellent mobility with reliable detection rates. Certified annually, our teams receive valuable instruction on handler skills, explosives safety, and safe handling and accountability of explosives canine training aids. They are trained to conduct searches in areas in response to bomb threats specializing in the transportation environment, including the airport terminal, cargo buildings and baggage system areas. They have proven to be very effective deterrents to would-be terrorists or criminals.
Continue Reading
Customer Service
"I've seen so many amenities and customer service features that we're beginning to incorporate here at Guam's airport... wi-fi, a mobile app and a clean and stylish food court!"
The aviation and airport business is dynamic, and one that demands constant improvements to meet the needs of travelers and varied stakeholders. We've made major milestones in upgrading the terminal and improving services to meet the discerning tastes of the traveling public... from the seasoned business executive to the first time flyer embarking to see the world.
A new retail concession Lotte Duty Free has upgraded the look of our central core and added brand boutiques to our shopping options inventory. In tandem with that new and improved look, the renovated and updated food court and bathrooms on the concourse add to the air of a clean, modern international airport facility. A new web-based mobile application was launched to help travelers navigate the airport terminal and related services.
Air Service Development
"The increase in passenger activity last year and the diversity was amazing. We were welcoming passengers arriving on new carriers and from new destinations!"
Over the past year the Airport Authority has continued its aggressive efforts to attract new air services into Guam from all over the world. Our collaborative efforts with our public sector agencies targeting economic development and visitor industry partners in promoting Guam as an ideal destination for new carriers or already established carriers looking to expand service routes, paid off with new chartered air service and noticeable increases in visitor arrivals.
Creative marketing of airport services and facilities, and viability of our tourism market, resulted in increased seat capacity from Seoul. New routes were established connecting Guam to Busan, Korea and Kitakyushu, Japan.
We also had the pleasure of seeing additional frequencies to Saporro and Nagoya, key visitor markets in Japan. Our performance in air service development is reflective in our national 9th place ranking in international arrivals by the U.S Department of Commerce, ITA, National Travel and Tourism Office.
Continue Reading
Statistics
A.B. Won Pat International Airport
Arrivals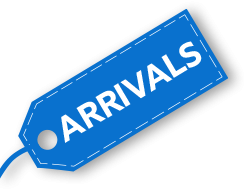 Departures

2014

1.48M+

2013

1.48M+

2012

1.4M+

2011

1.26M+

2010

1.28M+

2009

1.15M+
424,342

2014

405,117

2013

322,450

2012

329,376

2011

363,590

2010

289,895

2009
2007
Airport operations reported to generate 20,440 Jobs
Landing / Takeoffs
'14

53,228

'13

52,725

'12

48,750

'11

46,030

'10

44,426

'09

40,276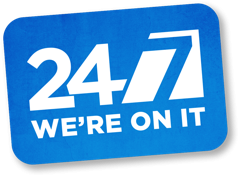 The Guam Airport remains the
LARGEST CAPITAL IMPROVEMENT
ever done on Guam, with over
$500M invested.
Cargo
[Metric Tons]
2014




2013




2012




2011




2010




2009



Takeoff Weight
(in 1,000's lbs.)

Gross
'14

3,017,815

'13

3,017,815

'12

3,017,815

'11

3,017,815

'10

3,017,815

'09

3,017,815
Man must rise above the Earth―to the top of the atmosphere and beyond―for only thus will he fully understand the world in which he lives.
Copyright
A.B. Won Pat International Airport Authority, Guam
P.O. Box 8770 · Tamuning, Guam 96931
T
(671) 646-0300
· F (671) 646-8823
www.guamaiport.com